cPanel Auto Responder feature allows you to automatically send response messages in reply to incoming emails received on a specific email account. This is pretty useful when you are on holidays or unavailable, or if you have any generic messages to send. An Cpanel autoresponder replies automatically when a specific email address receives an email. This is great to use when notifying customers you have received their email and they will get a response in a pre-determined time frame. It is also helpful when you are out of the office (such as on vacation), since you can easily let people who contact you know you are currently away and will respond to their request when you return. In this tutorial we will show you
how to setup an Autoresponder in cPanel
. You can also setup an auto-responder in Webmail.
for cPanel paper_lantern theme:
1. To create an autoresponder go to cPanel > Email section > Autoresponders menu: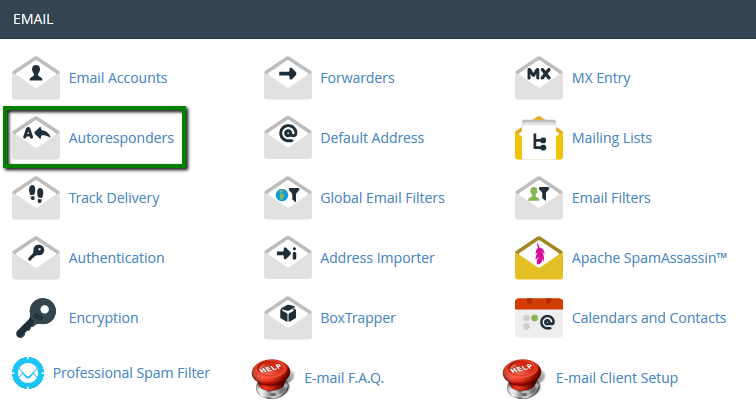 2. Click on Add Autoresponder and proceed to the next screen: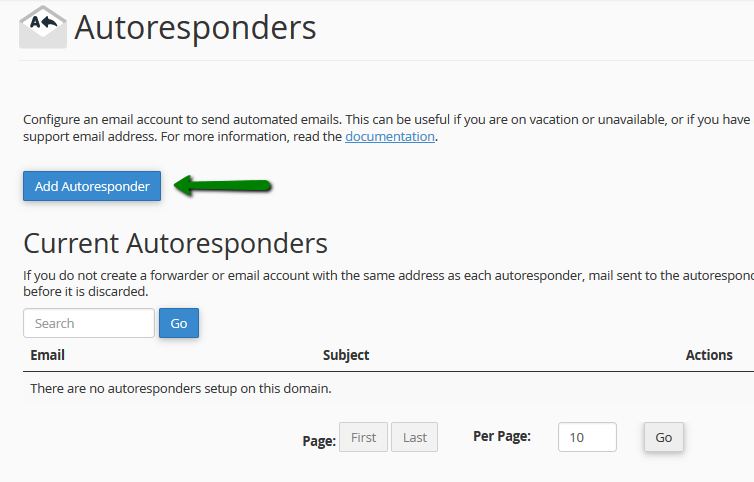 3. It will Open Form. Read and Fill the form as asked for Input.
4. Click on Create/Modify to save the autoresponder.
All Done.. !